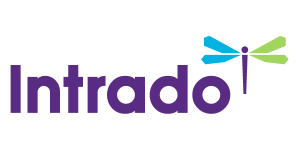 At the Super Bowl LVII Experience, Football Fans Are Invited to Learn How the USO Supports Service Members Through Gaming and Send Messages of Support
The USO will feature the Mobile USO|NFL Gaming Trailer, provide fans opportunity to deliver messages of support around the world, and welcome the Salute to Service Showdown Madden NFL 23 Tournament winners.
/EIN News/ -- Arlington, VA, Feb. 02, 2023 (GLOBE NEWSWIRE) -- National Football League (NFL) fans are invited to learn how the USO—America's leading nonprofit organization supporting service members and their families—keeps U.S. military members connected through gaming during the Super Bowl LVII Experience at the Phoenix Convention Center on Feb. 4-5 and Feb. 9-11, 2023.
Gaming and football each bring people together and provide a fun diversion from everyday life. The USO delivers both to U.S. service members around the world to help them forge friendships, relax while off duty, and stay in touch with loved ones back home.
The USO's Super Bowl LVII Experience attraction will allow Americans to experience this firsthand through the USO|NFL Mobile Gaming Trailer, which will be parked on site. Featuring eight gaming stations and a surround sound system, the trailer brings entertainment to service members stationed in remote locations and complements gaming stations at brick-and-mortar USO centers.
Super Bowl LVII Experience attendees will also have the chance to learn about the 250-plus USO centers worldwide that provide additional resources for military community members to stay strong throughout their service, including football-related events like NFL watch parties. The public is invited to show their support for our heroes in uniform by signing co-branded USO-Salute to Service banners that will be sent to such centers around the world.
"We are grateful to work with the USO once again at this year's Super Bowl Experience in Phoenix," said Melissa Pardi, Senior Director of Social Responsibility at the NFL. "Service members and their families make great sacrifices to protect our country. The NFL has made a longstanding commitment to supporting our nation's military."
The USO and NFL will also welcome Marine Corps Sergeant Ali Zaidi and Marine Corps reservist Sergeant Kolton Lehman, the second annual Salute to Service Showdown Madden NFL 23 Tournament winners, to their own Super Bowl experience. This Salute to Service Showdown Madden NFL 23 Tournament is a collaboration between the USO and NFL that began in 2021 to bring military members together over a shared love of football and gaming. Each winner —one Xbox gamer and one PlayStation gamer—received two tickets to the Super Bowl.
"The USO's nearly 57-year-long partnership with the NFL has helped keep service members strong by giving them valuable opportunities for relaxation and entertainment outside of the demands of military life," said USO Chief Operating Officer Alan Reyes. "From opening USO centers in remote locations to hosting community-building gaming events, we are proud to collaborate on bringing a sense of home to our troops. Join us in our mission to support those who sacrifice so much by visiting the 2023 Super Bowl LVII Experience."
Learn more about USO Gaming at USO.org/Gaming.
Follow the USO on Facebook, Twitter, and Instagram for updates and join the conversation using #BetheForce on social media.
About the USO:
The USO strengthens America's military service members by keeping them connected to family, home, and country, throughout their service to the nation. At hundreds of locations worldwide, we are united in our commitment to connect our service members and their families through countless acts of caring, comfort, and support. The USO is a private nonprofit organization, not a government agency. Our programs, services, and entertainment tours are made possible by the American people, the support of our corporate partners, and the dedication of our volunteers and staff. To join us in this important mission and learn more about the USO, please visit USO.org or follow us on Facebook, Twitter, and Instagram.
About the NFL's Salute to Service:
Salute to Service is the NFL's year-long initiative to honor, empower, and connect our nation's service members, veterans, and their families. Since 2011, this effort has raised more than $58 million for military and veteran support organizations such as the Bob Woodruff Foundation (BWF), Pat Tillman Foundation (PTF), Tragedy Assistance Program for Survivors (TAPS), United Service Organizations (USO), and Wounded Warrior Project® (WWP). For more information on Salute to Service, visit NFL.com/Salute.

Jennifer Passey
                    United Service Organizations
                    jpassey@uso.org
                    
Powered by

EIN Presswire does not exercise editorial control over third-party content provided, uploaded, published, or distributed by users of EIN Presswire. We are a distributor, not a publisher, of 3rd party content. Such content may contain the views, opinions, statements, offers, and other material of the respective users, suppliers, participants, or authors.
Submit your press release